---
---
---
---
The Big House:
"Well Leandra is from Camp Jupiter, the Roman version of this camp they have been living here since June, Romans and Greeks tend to have tensions with each other while Mary is from here." Chiron explained as he noticed her starting to tear up at the thought of not seeing her family ever again. He wheeled himself over to Stella and gently rested a hand on her shoulder, it was common that campers didnt always stay all year round and were permitted to just attend here in the summer.
"You can go back home anytime you'd like though I would recommend staying here for a bit and learn to defend yourself. You'll see them again I promise you, and we'll find out who your godly parent is once they claim you." Chiron told her, when he heard the door opening and saw that it was Rosie coming in. "She's on her way over now." Rosie said to Chiron, and gave Stella a friendly smile. "Do you need anything?" She offered, seeing that the girl looked a bit upset.
Apollo Cabin:
"The supplies are good usually the fawns here provide what we need." Alexandra said using the Roman term for the Greek's Satyrs, she turned to look at Mary as she went off on Leandra and sighed slightly, taking a step back. "Though maybe you could help me with something later i'll get you when I need you." Alexandra said to Leandra as Bryan stared at Mary and shook his head slightly, sometimes he thought that she was more of an Ares kid than anything with that anger of hers. "No problem Mary, need anything else while your here?" He asked her.
Bunker 9:
"Though i'd also get a Hecate kid to like enchant it or something make it look at least human, unless you wanna go by the name Pegasus for the rest of your life." Lauryn said teasingly as she went over and motioned for Demi to come over. "Theres a toolbox over there if you can go and get that for me." She asked Demi as she stretched out and inspected the pipe seeing that it looked like it was leaking a bit, which wasnt good at all really.
"So what did you want to make anyway that way I know what you need, also who's it for? Cuz otherwise I don't know what supplies are needed." Lauryn decided to interrogate Demi a little bit trying to know what it was actually for and what supplies that would be needed for as well to.
---
---
Kiera Donovan
Location: Camp Half-Blood, Dining Pavilion -> The Shrines
Skills: N/A
---
---
Kiera gave a slight shrug she wasnt really sure either honestly as she noticed that Zeke had gone and sat down next to Nancy, she knew that he usually got along pretty well with Nancy. "I'm not sure really though he seems close to Nancy for some reason from what i've seen." Kiera said shrugging slightly and smiled as she took her girlfriend's hand and stood up. Going out to the canoe lake would be a lot of fun as she smiled to Leda. "That would be really nice, the lake isnt super busy right now anyway because of the weather so it would just be the two of us probably." Kiera said giving Leda a wink it would be pretty romantic there to as she walked out of the Dining Pavilion.
Kiera noticed both Arthur and Andy were working on making a snowman from the looks of it and gave the two a friendly smile and wave. "Hey you guys." She said as she continued to make her way over towards the shrines. "So how did you want to do this, divide and conquer, or work on cleaning them one at a time together?" She asked her girlfriend.
---
---
Kristin Reynolds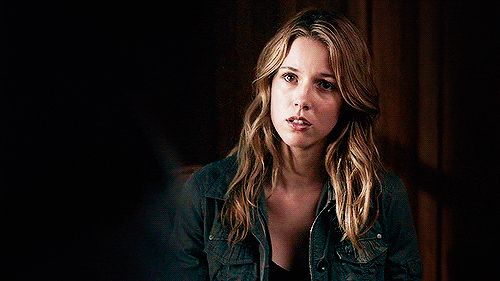 Location: Camp Half-Blood, Dining Pavilion -> The Big House.
Skills: N/A
---
---
Kristin smiled when Janelle said that she would go to and nodded towards her. "Perfect, lets get going then." Kristin said as she offered her hand out for Janelle to take and started to make her way towards the Big House. She noticed that Andy and Arthur were making some snowmen while Leda and Kiera were heading over to where the shrines were to clean them most likely. It felt like a awhile ago that both Jason and Janelle were new to the camp as well to. "Do you guys remember when you first got here?" She asked turning around to look at Jason and Janelle as they were at the Big House now.
She opened the door seeing Rosie again along with Chiron and the new girl and smiled towards her. "Hey there." Kristin said as she gestured to both Jason and Janelle. "Thats Jason and Janelle, and i'm Kristin it's nice to meet you. We can take you on a tour of the camp whenever you are ready." She said offering a hand for Stella to shake.
---
---
Madalyne Crane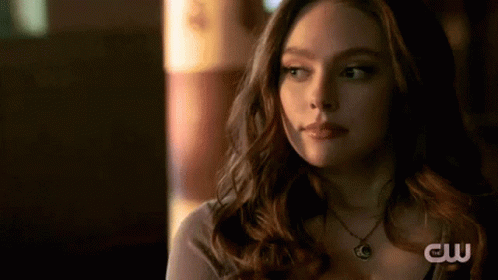 Location: Camp Half-Blood - Dining Pavilion
Skills: N/A
---
---
"I think mixing our groups together would be a good thing then, we can learn each other's tactics more and i'm fine with mixing up leaders for whoever wants to lead the teams anyway, we should run it by Chiron in a bit." Madalyne said as she watched Kiera and Leda leaving, she would be a key player for the war games for sure. Madalyne shook her head slightly letting out an annoyed sigh when Zeke winked at her, that felt really annoying.
Nancy's vision would suddenly fade away, and she would find herself in what looked to be the Labyrinth again she would see Madalyne, Andy and Mary. They were running from something it was to dark to see as the group approached what looked like a bottomless pit as well, Madalyne was carrying a stygian iron sword in her hand with a
symbol
on the blade of it. When something large flew out of the darkness and impaled Madalyne through the stomach, dropping the sword and the Gem from their quest onto the ground and her body falling down into the pit as a black tentacle was reaching for the two items when the vision suddenly ended.
Madalyne started to nudge Nancy a bit seeing that she was in some kind of daze. "Hey Nancy are you alright?" She asked her friend knowing that look pretty well there was some kind of vision that she would occasionally have same thing that happened when they went on the quest for the Gem, and what had happened before the greeks came to camp as well.