I am craving an apparently specific type of roleplay I can't seem to find anywhere.
Slice of Life superheroes, I am talking old school costumed adventurers in skin tight - uniquely designed outfits. The struggle of balancing the life of their alter ego with their day responsibilities, and the public image of their heroic identity. This would be an 18+ setting with real and heavy topics characters can explore while working together to thwart the scheme of the antagonist. This would be an OC only world, a unique superhero universe we can create together. I tend to get artwork done for roleplays that last and think this could be a good visual roleplay. A group of 4 dedicated role-players would suffice, but we could allow more of everyone involved agrees.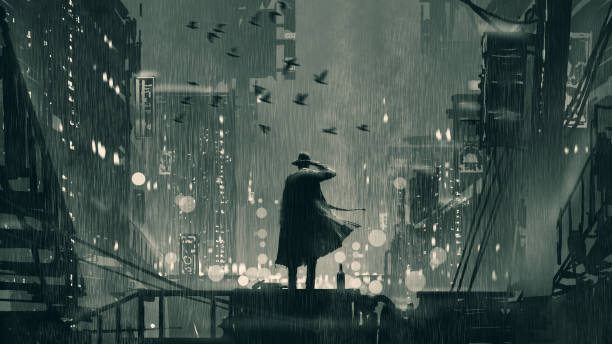 Here is the storyline idea
:
The fictional city of
Winstein
is a foreboding place rife with crime, grime, and corruption. Those who reside there, remain there due to lack of financial freedom, gang ties, or pride for their home, though most have managed to flee the city's sticky grasp. Public workers are understaffed, the police force rendered almost entirely corrupt and in control of the city's crime lords. All of this is happening while somehow remaining unknown to the rest of the country, with the powers of Winstein keeping its secrets hidden. The city itself has become a nexus for transport and storage of drugs, weapons, and human trafficking. The criminals are wealthy, equipped with advanced technology and weapons, breaking any resistance down before it peers its head.
We introduce Jefferson, a comic book geek and technological genius, who also happens to be the son of a rich crime lord of the Lionshead clan. During a battle between opposing clans, before the city entered a darkened age, Jefferson sustained a head injury. Having recently awoken from a coma, heir to his father's fortune, Jefferson found out that his father had died, and the city is in a state of total corruption. Uninterested in leading the type of crime filled life his father had led, Jefferson planned to flee the city with his fortune, but after seeing criminals walking around in exo-suits, wielding weapons he had never seen made before, inspiration from his comic books struck him. He was going to recruit a team of potential warriors to become the first real superheroes.
Jefferson spent the next few months designing superhero suits and building weapons leveraging a skill of those he had his eyes on recruiting. The suits were made of expensive synthetic alloy fabric Jefferson had invented, equipped with technology that would allow him to monitor the health of those who wear those suits. The weapons, a variety of outlandish ideas brought to life, had different functions and capabilities that he believed would match against the criminals of Winstein.
The roleplay begins with our OCs. Each have received some sort of cryptic message, either by phone, physical letter, or any other creative way you can think of. The message was a summon to the sewers, which our OCs reluctantly - but curiously obliged. A hideout reveals itself down there, where the purpose of their summon is explained to them. Your OC could be anything between a circus acrobat, a boxing trainer, a hacker, a skilled doctor, frustrated cop, a firefighter, or just a common individual with secret abilities that Jefferson had become aware of. On that note it should be mentioned there are no straight up super powers you'd expect from such a story, the powers that exist are more minor if any, and could be caused by an evolutionary mutation that provides enhanced durability or minor telepathy (so no straight up fire bending for example) - with the other more extreme abilities of our characters being achieved through advanced technology.
----
I could go more into the gangs and the villains that we would be facing, but I feel some of it could be made up by you in your character's stories if you wish so.
Anyway this is an interest check. Wondering if it would be possible to capture the interest of 3 other people to go on this adventure with me :). Btw, for easier communication, we would be using discord for OOC.