---
---
Rose Buckner
Location: Tower
Skills:
---
---
Rose was glad that she knew who her mom was and that she was a good person. Rose didn't have to worry about being kidnapped by her parents at least. She smiled over at Red. Then watched as Merlin did the tracking spell. She didn't know much about magic other than the stuff she had read in books and what Merlin said sounded like a bunch of gibberish words. She supposed that was reasonable.
However, Merlin had found where Jack was. They'd have to walk a day to get there, but that wasn't bad. Walking was fine by her, she could hike all day without issue. She figured she might see how much her mom knew about the local flora and fauna and ask questions as they walked. Maybe find out who her dad was too. She supposed there was a possibility that her dad was evil, but she didn't know if Red was the type to date the bad boys. She smiled a bit at the idea of it. And adjusted her bag. "I'm ready. Though, water is a good point. We need supplies for a walk that long."
---
---
Colby Jackson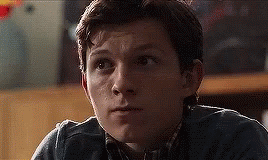 Location: Tower
Skills:
---
---
Colby pulled out his own deck of cards and handed it to Maddie. "Good idea. Though I'd rather we not get separated." He said honestly. And put Maddies' deck of cards into his bag. "Maybe the spell is already in that book you found." Colby suggested. His face still felt a bit warm from where Maddie's lips had kissed his cheek and he liked the sensation a lot.
For everything that was stupid and annoying about dealing with this stuff at least, he got to do it with Maddie. "It probably helps that we are from the same story, we probably won't get split up." He said, mostly thinking out loud. He sighed and stood up when Merlin said he had Jack's location. He had hoped he'd be able to rest a while longer.