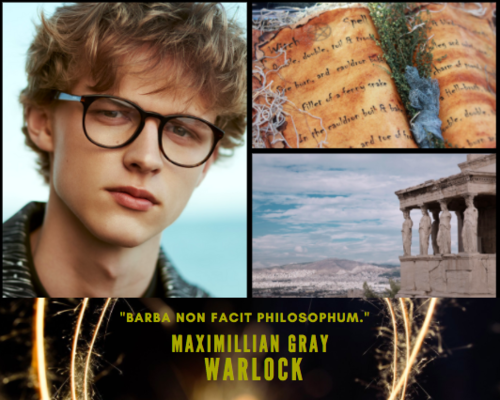 ---
Location
: Genosha
Skills
: Basic Spellcraft, Conjuration
New Outfit
---
---
Max gave a weak smile as Veil acknowledged an Agent that Sapphire had been talking about. For a moment it confused him, thinking about Sapphire liking
anyone
else besides Veil, Havok excluded he supposed, let alone some Agent that worked for S.H.E.I.L.D. He tried to imagine what it would be like for her to be in love, having previously thought that perhaps Veil was just an unrequited version of that that never moved past the best friend stage.
He figured it was a lot like what she had with Havok however, just insults and maybe some light hitting, but no real flirting. It was this train of thought that allowed Max to think further about Agent Flynn, when suddenly his eyes went wide at the realization he had just made. Agent Flynn was the Prince from WandaWorld. The selfsame Prince Max had tried flirting with in the alternate reality. He gave Sapphire a weird look, as if he couldn't believe that they liked the same guy. "I've actually met Agent Flynn before, I can contact him and tell him if you want." In truth he didn't care about helping her out, only about seeing him again.
As this all happened, Max couldn't shake the feeling someone was watching him. It was one of those weird sensations when you could tell someone was staring at you, even if you weren't looking at them, their eyes still bore holes into him. He didn't want to meet their gaze, afraid to see who it was until finally Sapphire disappeared and Max had to look to see if he was right. Unfortunately he was. Waverly had been giving him a strange look, but it lingered for what felt like hours until she finally decided to shift her gaze, in between that moment Max simply gave her a deadpan look as he spoke. "Do I have something on my face?"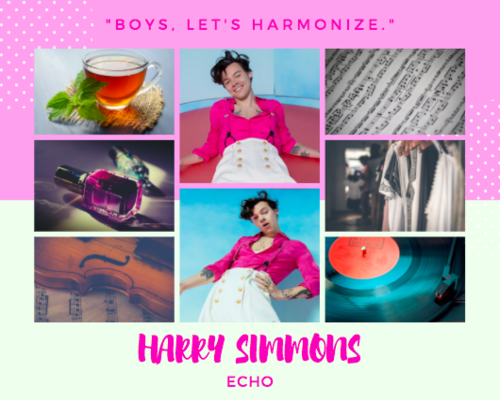 ---
Location
: Genosha
Skills
: .
---
---
Harry watched his twin closely as she took in what was happening. The emotions swirling about her face as she finally tried to land on one and figure out exactly how she felt about her best friend's death. He was about to cross his arms before his chest when suddenly Veil began to softly cry. Instinctively his hand reached out halfway, about to touch her and try to comfort her, when suddenly the crying was mixed in with laughter. Harry really hoped she hadn't cracked and just gone crazy from all the pressure and bad news.
But when she spoke he understood what had happened. It was something he'd seen before with his late fiancé. Sometimes, even in the harshest of times, one could find laughter to help lighten the load. Whether it was Harry forgetting to place a timer on the oven and making an accidentally blackened chicken. Or when she'd tried to bake him cupcakes and he came home to her on the ground crying with the kitchen so messy you'd have thought a bomb of frosting went off, and both times the other couldn't help but laugh and cause a reaction. Harry smiled at his sister as she turned to tell him about how obsessed Sapphire was with this agent. "I can't imagine" He said, shaking his head slightly with a bit of a chuckle.