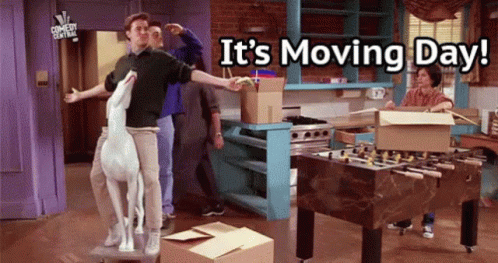 Starring: Evan Bishop
Time: 8 AM
Location: The Sitting Room of the Oaklands
---
---
Music was blasting from the headphones wrapped around his neck as Evan Bishop skateboarded up the long, winding (way too winding, if you asked him) driveway to Marble Heights Academy. Back in the day, he supposed it wasn't this winding — in fact, it was probably a dirt path in the good years, but somewhere along the line (the Regan era, maybe the Nixon era), people decided long, winding driveways made you look more sophisticated. Marble Heights didn't even need to look more sophisticated, it already looked bougie as all hell; a side effect of the constant donations from rich people and a pretty damn gaudy eye for interior design, but hey, money was money and if there was one way to show wealth, it was long and winding driveways lined with little bushes and trees.
Evan's backpack was slung over his shoulder, his actual luggage had been sent ahead of him and was waiting for him in whatever godforsaken room he ended up in this year. Why did it change every year? Evan didn't know the answer to that question, and he frankly felt like no one knew the answer to that question. It had been written in stone when the foundations were laid! Evan had read the rulebook more than a couple of times — it was required reading in the 'Guidance Room,' where the people sentenced to detention gathered. It was basically a basement, where they at least had a vending machine with some decent snackage.
It was a big day for Marble Heights Academy: Move-In Day. This was the day when all the old students found their way to their rooms, and all the new students realized the hellacious situation they were now permastuck in. Boarding school was a kind of weird concept, in Evan's opinion. Taking a bunch of teenagers, and locking them up together in close quarters? Evan felt like the real unsung hero of MHA was the nurse — if she didn't provide free condoms, then fuck, there woul probably be more than a few prom night dumpster babies on the grounds.
Evan clicked the volume down on his headphones as he rolled into the new High Rise dorms, and smelled the air. It smelled like… a fine fragrance of oud wood and dark vanilla… no, no wait. That was the Axe body spray he'd doused himself in before skating here (it was part of the deal with his parents: if he was going to go to stupid boarding school again, then he was going to skate from a nearby inn, and so he did) to try and hide the weed. Did it work? Yes. Was he going to attract any women? Probably no—
"Mr. Bishop."
Evan immediately stopped in his tracks, jumping off of his skateboard and popping it into his hand by stomping on the tail end and then catching it as it flew up, mouthing to himself.
Shit.
This was not the person he wanted to talk to first thing in the new school year.
"Hello, Satan. I thought I had more time."
He said, turning his head to face the owner of the voice.
"Oh, Mrs. Whitaker. I'm sorry, based on your voice, I thought you were someone else."
He explained, grinning — mostly to himself, he realized, as the elderly
woman
did not return his smile; however, Evan knew Mrs. Whitaker well, and he didn't think she was capable of smiling.
"No skateboarding in the buildings of my academy — new or old."
"Actually, ma'am, you'll find skateboarding is

not

outlawed in the new building. It's not mentioned in the handbook, trust me. I read the fuc— the handbook like seven times just to make sure. It's not there. No subsections, no paragraph B's. Ain't there."
Evan was somewhat smug as he spoke. He was feeling like he had a one up. What was she gonna do now? Make up a new rule on the spot? No way. There was nothing else to complain about! He had the jacket on — granted, he was missing a tie, and the undershirt wasn't
exactly
right, but still. He was in the right —
"I don't want to see your silly cartoon characters either, you should be wearing your proper uniform."
Oh hell no. Evan was
not
about to take that shit. She was going after the
shirt
?
"Hey! Goku is a

Super Saiyan

! And it is a Saturday. A

Saturday.

And I'm wearin' the fuckin' jacket, what else do you want from me, dude? It's Saturday! I shouldn't even be in the jacket. But here I am, wearin' the jacket, and you know why that is? That's because I put some respect on your name, but you're wipin' it away and spittin' on mine. A Super Saiyan for fuck's sake."
Evan let loose, and then he almost immediately regretted it as he caught the disgusted look Mrs. Whitaker was wearing.
"What's the damage?"
"Detention on Tuesday and Wednesday. Now get to your room and unpack your things."
Evan turned to walk away, glancing over his shoulder and giving Mrs. Whitaker a parting grin,
"be seein' ya, Vicky."
He said, hoping to get in the last word as he took off, but he should have known it was a false hope.
"Tack Thursday onto that."
Evan sighed, but nodded his head. Would the little man ever get a win? Fuck.
---
---
Like Evan, most Marble Heights Students are reporting to the new Oaklands dorm building, where they'll be meeting their new roommates, and adjusting to their new space. Compared to last year, returning students will find their new rooms to be spacious, modern, and with more amenities than the building they stayed in last year — however, last year students only had one roommate, this year they have three.
Some degree of growing pains are to be expected, but Headmistress Whitaker and her staff hope the students will be happy with the arrangements. Students were given their room assignments with their yearly syllabus and schedule, though they have yet to be told their roommates. Some students will find themselves paired with old friends, and some with soon-to-be new friends — and others still with enemies new and old.
Welcome to Marble Heights Academy.

Oh, and contrary to what Mrs. Whitaker barked at Evan for, the Uniform is not required on the weekends!